Madison's Finest Jewelry Repair Service
Jewelers Workshop has a talented team of experienced jewelers who can handle most every jewelry repair on site in their state-of-the-art workshop. We'll carefully repair, clean and polish your prized jewelry, treating it with the same care with which we'd treat our own. For quality jewelry repair near you, look no further than Jeweler's Workshop.
Ring Resizing
Ring resizing is easily one of the most common repairs we make here, and it's no wonder–after all, our fingers don't stay the same size forever. After handling hundreds of ring size concerns every year, we're well-equipped to manage yours.
There are lots of misconceptions about how the ring resizing process happens. It seldom involves stretching the ring, as people often assume. Instead, after we take your updated measurements, we'll make a cut in the back of the ring. Then, we can add a piece of metal to make it larger or remove some to make it smaller. We're able to resize platinum and some titanium rings as well as the more traditional gold and silver rings.
Looking for ring resizing near you? Bring us your wedding bands, class rings, or any other treasured pieces of jewelry and end up with a better ring fit than ever.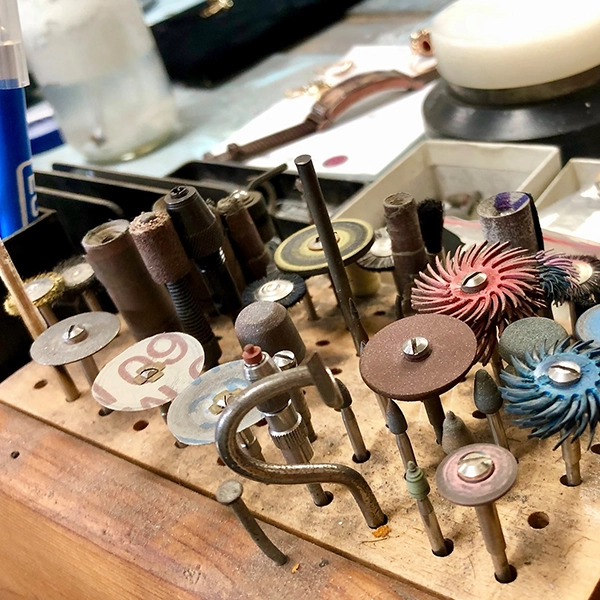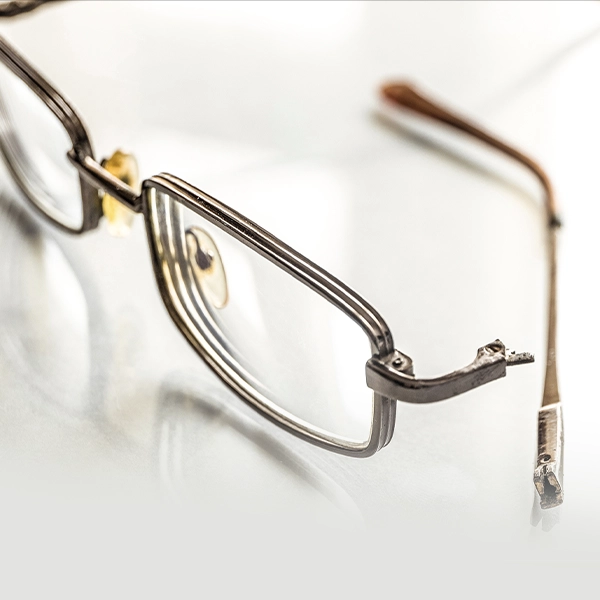 Eyeglass Repair
Eyeglasses: super important, super easy to break. Until they invent unbreakable eyeglass frames, it's crucial to have a good option for eyeglass repair near you.
Our jewelers will take apart your glasses and clean around the broken portion. Then, they'll smooth out the broken area so that our laser welder can do its detailed magic. Under magnification, an expert jeweler repairs the damage to your glasses.
Once your glasses are fixed, we'll return them to you looking better than ever, usually while you wait.
Retipping Prongs
You probably don't think about how much you use your hands over the course of the day, but from the moment you wake up until the moment you go to bed, you're putting them to work. Every time you wash the dishes, catch a ball, or weed the garden, you're putting your hands–and your jewelry–through a lot.
When it comes to wear-and-tear on your rings, prongs tend to get the worst of it. Prongs–the little metal pieces on your rings that hold your gemstones in place–take just as much abuse as your hands. Over time, they can thin out and become fragile.
Our jewelers will fix your prongs by adding additional metal and reshaping them, making sure your diamond is as secure as it was on the day you bought the ring.
Contact us today for jewelry repair services in Madison, Wisconsin.
Repair My Jewelry